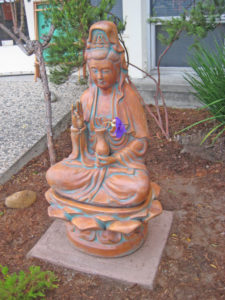 UPCOMING EVENTS:
Saturday Zazen/Meditation (9 a.m.) & Dharma Talk (9:30 a.m.) Ongoing
Meditation/Zazen Instruction every Saturday morning at 8:30 a.m.
Saturday March 17th: A special student panel to discuss the Dharma and an Open Question/Answer Period. This is a chance to come and have any Buddhist questions asked and answered by senior students at Ocean Gate. Everyone is Welcome.
Temple Cleaning: Saturday, March 24th, Saturday April 21st
1/2 Day Sitting: Friday, April 6th, 8:10 – noon
Buddha's Birthday: Saturday, April 14th
Bodhisattva Ceremony: April 28th  One – Day Sitting: April 28th