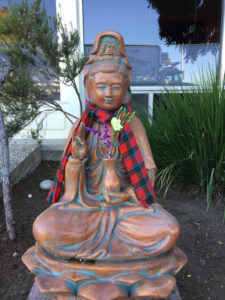 Questions: info@oceangatezen.org
Everyone is Welcome to participate.
[mailerlite_form form_id=1]

UPCOMING EVENTS AND DAILY/WEEKLY SCHEDULE:
Saturday Zazen/Meditation (9 a.m.) & Dharma Talk (9:30 a.m.) Ongoing
Meditation/Zazen Instruction
every Saturday morning at 8:30 a.m.
Temple Cleaning:
  Saturdays: December 22nd, January 12th, March 9th (immediately after Come As You Are)
Bodhisattva Ceremonies: 
Saturdays: January 19th, February 9th, March 23rd.
Holiday Schedule:
Thanksgiving Thursday November 22nd: closed
Christmas, Tuesday December 25th until December 30th: closed
There will be a New Year's Eve Ceremony on Dec. 31st from 7 - 10 p.m.
New Year's Day: closed
Join Us for Zazen Meditation, Everyone is Welcome.
Tuesday & Thursday  Meditation 6:45 a.m. - 7:25 a.m. followed by Chanting Service
Friday Meditation 9 a.m. - 9:40 a.m. followed by Well-being and Refuges Service
Saturday Morning Schedule:
8:30 a.m. Meditation/Zazen Instruction
9:00 a.m. Meditation
9:30 a.m.  Dharma Talk, followed by Questions & Answers
 
Sangha Pictures
2018 Jukai Ceremony [caption id="attachment_2239" align="aligncenter" width="225"]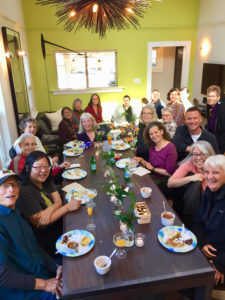 Sangha Holiday Potluck 2017[/caption] [caption id="attachment_2319" align="aligncenter" width="300"]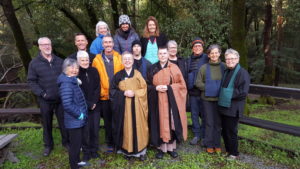 2018 Jikoji Retreat[/caption] [caption id="attachment_1785" align="aligncenter" width="300"]
Santa Cruz Pride Parade[/caption]