Newly Published Zen Books Review
Two recently published books we recommend are:
Unfathomable Depths (Wisdom Publications, $18.95) by Sekkei Harada Roshi. This is a commentary on a Ze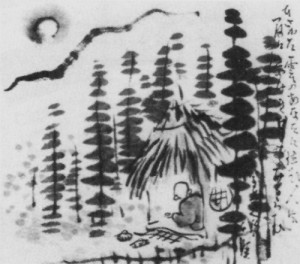 n poem called "Ten Verses of Unfathomable Depth." Harada Roshi is abbot of Hosshinji Monastery in Japan. He has also taught in Europe, India and the United States. His commentary speaks to problems we may have sitting zazen and other practice issues. He gives a clear explanation of his understanding of what "Just Sitting" is and is not. It may be of help in your sitting practice and help you think about how you are making your effort in practice.
Dogen and Soto Zen (Oxford University Press, $30.00?) edited by Steven Heine. Professor Heine has collected a series of recent articles on all things Soto Zen. This is a scholarly book, so you will not find practice commentaries. But if you are interested in reading a scholar's take on shikantaza (just sitting) or Dogen and women, Dogen and poetry, Dogen and…. this might be of interest.