Daily Schedules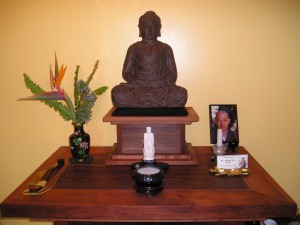 Ocean Gate zendo is open in-person zazen. We also offer online morning zazen. Please consult the home page which has the Zoom Zendo link and password, as well as our current schedule.
Tuesday, Wednesday and Thursday a.m. Mediation and Service (Friday includes the Well-being service).
Zazen: 6:45-7:25 a.m.
Service: 7:25-7:45 a.m.
Community Bow-in: 7:45-8 a.m.
Zazen Instruction Please see the home page for links to online zazen instruction recommended by Revs. Roberts & Kinst
Friday a.m.
Zazen 9 a.m.
Service for Universal Well-being 9:40 a.m.
Saturday Morning: Come as You are Zen: Meditation and Dharma Talk
Saturday Morning Lecture is our main public event.
8:30 a.m. meditation instruction (On hold – see online version on home page)
9 – 9:25 a.m. meditation
9:35 -10:30 a.m. lecture/discussion
Everyone is welcome to come to all or part of each event.
*Half Day Sit Schedule
6:45 – 7:25 a.m.                      Zazen
7:25 – 7:40 a.m.                      Kinhin
7:40 – 8:10 a.m.                      Zazen
8:10 a.m.                                 Service
break
9 – 9:25 a.m.                           Zazen
9:25 – 9:35 a.m.                      Break
9:35 a.m.                                 Lecture/Q&A
10:45 – 11:15 a.m.                  Zazen
11:15 – 11:25 a.m.                  Kinhin
11:25 – 11:55 a.m.                  Zazen
11:55 a.m.                               Refuges/End of sitting