Daily Schedules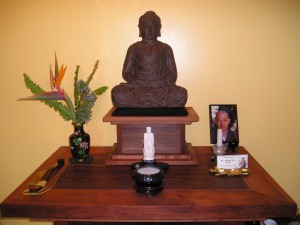 Ocean Gate zendo is closed for in-person zazen due to Covid19. If you want to attend online morning zazen Tues, Wed, Thurs. or Friday, please contact us at info@oceangatezen.org
Tuesday and Thursday a.m. Mediation
Zazen: 6:45-7:25 a.m.
Service: 7:25-7:45 a.m.
Community Bow-in: 7:45-8 a.m.
Zazen Instruction is offered by request on Saturday morning. Please contact info@oceangatezen.org
Friday a.m.
Zazen 8:10 a.m.
Kinhin (walking meditation) 8:50 – 9 a.m.
Zazen 9 a.m.
Service for Universal Well-being 9:40 a.m.
Saturday Morning: Come as You are Zen: Meditation and Dharma Talk
Saturday Morning Lecture is our main public event. Please click on the link to find out more.
8:30 a.m. meditation instruction
9 – 9:20 a.m. meditation
9:30 -10:30 a.m. lecture/discussion
Everyone is welcome to come to all or part of each event.